The Army has migrated to Adobe fillable forms. The Army Publishing Directorate began converting the Army's inventory of IBM Lotus forms to PDF in the first quarter of FY 14. Lotus Forms and eSign software is no longer supported by the Army Publishing Directorate.
Per the Army Publishing Directorate (APD): "As discussed in ALARACT 179/2014 and ALARACT 223/2014, IBM Lotus Forms Viewer and Silanis eSign software are no longer supported Army wide as of 1 October 2014. This software will be removed from the Army Gold Master. If you currently have the software loaded, you should uninstall it from your computer as it is no longer licensed Army-wide. Prior to uninstalling the software, you should save the forms to PDF. If you don't have the full Adobe software consider a PDF printer like DoPDF.
Sample form to test digital signature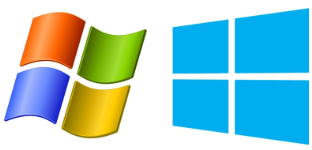 Windows users:
If you are not seeing the digital signature on the PDF, make sure you have Adobe Reader installed. The Windows 8 / 8.1 built in PDF reader will not work for digitally signing.
Mac users:
If you want to open / work on an NCOER (or any other PDF-F files) you need to have Adobe Reader installed on your Mac and make it your default PDF viewer. By default your Mac wants to use Viewer to open the PDFs, which will not work. You will also need to save the file to your computer, then open it.

Legacy support for Lotus Forms and eSign is now provided only by the ECMS help desk at: army.ecmshelpdeskfcmp@mail.mil or 703-379-4805
LOTUS FORMS PROBLEMS AND SOLUTIONS
Support for Lotus Forms and eSign is now supported only by the ECMS help desk at: army.ecmshelpdeskfcmp@mail.mil or 703-379-4805

Air Force users, download your version of Lotus forms:
http://www.e-publishing.af.mil/viewerdownload.asp
Click on: "IBM Lotus Viewer 4.0.0.0 Fixpack 3" under Download link: