The Army has migrated to Adobe fillable forms. The Army Publishing Directorate began converting the Army's inventory of IBM Lotus forms to PDF in the first quarter of FY 14. Lotus Forms and eSign software are no longer supported by the Army Publishing Directorate.
Per the Army Publishing Directorate (APD): "As discussed in ALARACT 179/2014 and ALARACT 223/2014, IBM Lotus Forms Viewer and Silanis eSign software are no longer supported Army wide as of 1 October 2014. This software was removed from the Army Gold Master (AGM) images. If you currently have the software loaded, you should uninstall it from your computer as it is no longer licensed Army-wide. Prior to uninstalling the software, you should save the forms to PDF. If you don't have the full Adobe software consider a PDF printer like DoPDF.
Test your digital signature with the Portable Document Format - Fillable (PDF-F) link:

At the location where you need to sign, you should see a pink ribbon icon like this...

If you are not seeing the pink ribbon on the PDF (like these images)


Make sure you have Adobe Reader installed and set as the default PDF viewer. The Windows 8 / 8.1 & 10 built in PDF viewers will not work for digitally signing forms. Sometimes saving the file to your computer and working with that form rather than in the web browser will give you less problems.
.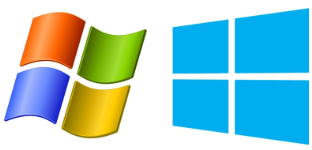 Problem 1: There is an issue on "some" Windows computers with Adobe Reader DC installed when trying to sign forms. The error message people are seeing is "Error encountered while signing: The Windows Cryptographic Service Provider reported an error: Key does not exist. Error Code: 2148073485"
Solution 1-1: Update your Adobe Reader DC by opening any PDF, click Help, then Check for Updates...
Solution 1-2: APDs solution is to uninstall Adobe Reader DC, Restart computer, download, install, and use Adobe Reader XI (Select Operating System, Language, and Reader 11.x.x).
Problem 2: When trying to sign a PDF-F, you receive this message "The Windows Cryptographic Service Provider reported an error: The keyset is not defined. Error Code: 2148073497"
or
"The Windows Cryptographic Service Provider reported an error: The security token does not have storage space available for an additional container. Error Code: 2148073507"
or
you get a message something like this "The smart card cannot perform the requested operation or the operation requires a different smart card":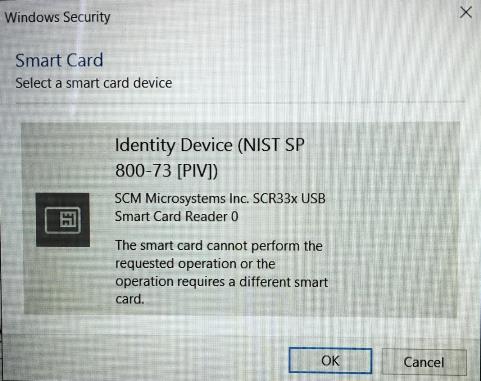 Solution 2: Select the other certificate (if default was DOD CA-xx, try DOD EMAIL CA-xx) or vice versa.


How to set Adobe as the default PDF viewer in Windows 10:
1. Click on Windows Log (lower left corner of screen) > Settings > System > Default Apps
2. Scroll down and select 'Choose default Apps by file type.'
3. Scroll down and look for '.pdf' on the left side, click on 'Microsoft Edge' to select, once 'choose an app' popup opens, select 'Adobe Reader', Close the window

If you want to open / work on an any PDF-F files you need to have Adobe Reader installed on your Mac and make it your default PDF viewer. By default your Mac uses Viewer to open the PDFs, which will not work. Saving the file to your computer, then opening it is best practice.

Legacy support for Lotus Forms and eSign is now provided only by the ECMS help desk at: army.ecmshelpdeskfcmp@mail.mil or 703-379-4805
IBM Forms Viewer / Lotus Forms (.xfdl) version

CONGRATULATIONS, YOU HAVE NOW SUCCESSFULLY INSTALLED ALL NEEDED PROGRAMS ON YOUR COMPUTER.